Back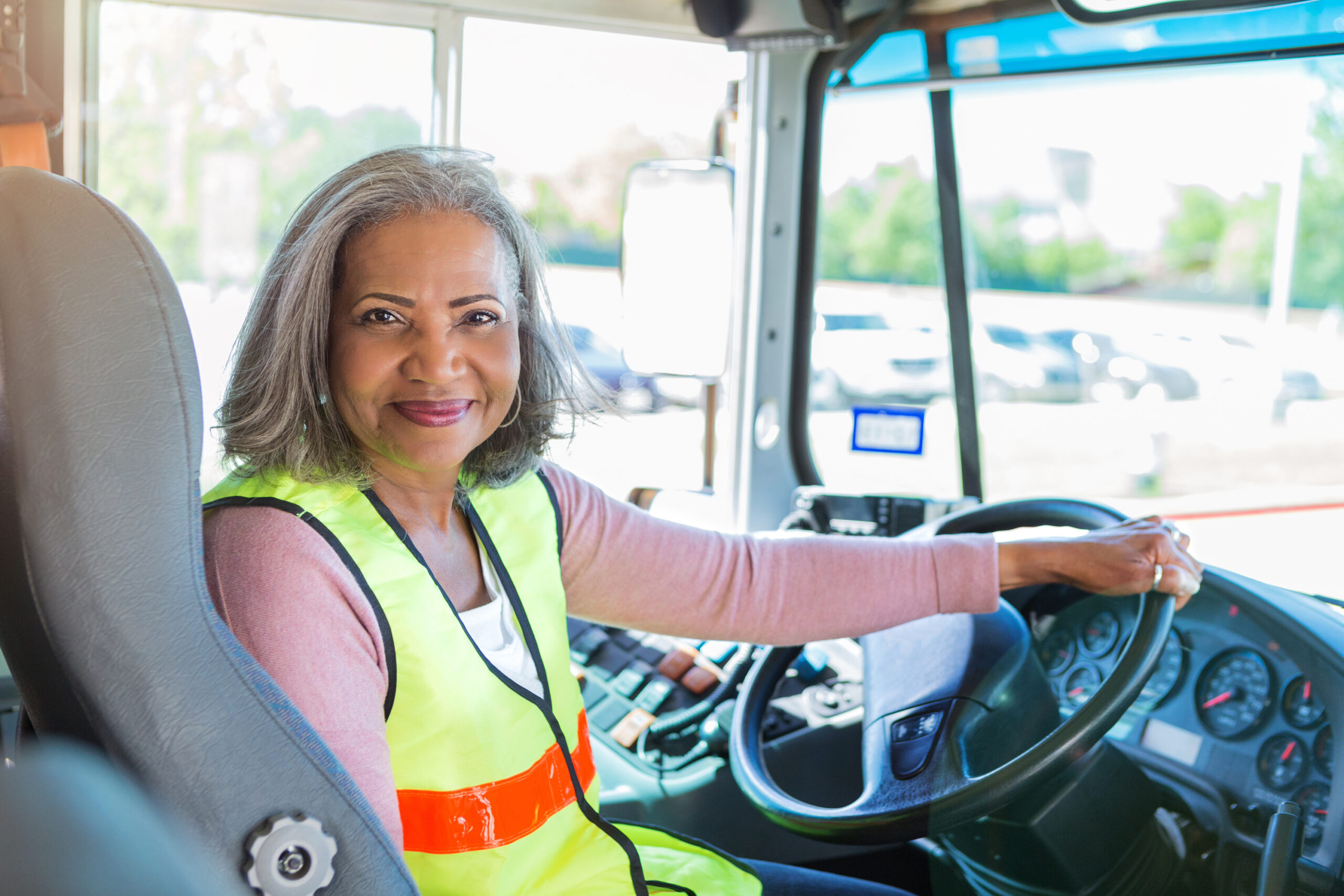 Is ITS Helping Your Agency Build a Culture of On-Time Performance?
Think back to what it was like from a public transit perspective in the early 1990s:
Printed paper route guides served as your ONLY source of bus schedule information.
Calling a driver on the radio so they can tell you where they are.
Drivers manually doing routine tasks: setting headsigns, logging in at fareboxes, making
announcements over the PA, and staying on schedule with nothing more than their watch and a
printed paddle.
Juggling various printed bus schedules to help someone plan a trip with connecting buses.
Sending staff out to manually do spot time checks as your ONLY source of data to know how well
your agency is performing.
We've come a long way in the last two decades thanks to Intelligent Transportation Systems (ITS). Technological innovations started to redefine the quality of service in the mid-90s with the advent of CAD/AVL. The development of real-time passenger information tools has transformed your rider's experience, as well as your rider's expectations. This technology gives your agency the ability to hit more performance benchmarks than ever, but with that comes even greater expectations from your riders. Flash forward to today: your riders have tools at their fingertips to know what to expect from your service, and an even greater expectation that your service will be where they expect it, when they expect it.
This puts the responsibility on agencies to think holistically about how they ensure the quality of their service through a culture of on-time performance; they should expect the same from their ITS solution provider. We have a saying at Avail, "Don't provide your riders real-time passenger information tools simply to advertise bad service." If your focus is solely providing passenger information without a corollary effort of also improving service, you are missing a powerful opportunity to earn and keep your rider's trust.
So, what does a holistic and integrated approach look like?
Perhaps the most significant factor is that everyone has a smartphone or smartwatch synced to the same GPS atomic time. Drivers no longer look at their watch; a mobile data terminal (MDT) shows the current time and route information and serves as a single point of logon for the driver. The MDT also allows the driver to perform pre-trip and post-trip inspections of their vehicle and equipment, message dispatch, play safety announcements, monitor route/trip performance on their section of the route, handle passenger transfer requests, perform APC adjustments, and maintain support screens for testing and diagnostics.
Tightly integrated schedule data is the foundation for key downstream functions and benefits of an ITS system. Automation in the bus allows schedule prompts for drivers, accurate headsigns, automated ADA announcements, and metadata tagging of APCs, farebox, and video. The benefits are obvious: more accurate and granular data, better on-time performance, improved customer satisfaction, and increased safety as it allows drivers to focus on driving the bus and serving the needs of their passengers.
A virtual trove of data can now be shared seamlessly between the driver and operations. Timetables are automatically updated to operators, websites, and mobile users. Riders can see the location of their bus in real-time. Detours can be quickly drawn on a map, and drivers rerouted immediately. The bus driver has at-a-glance headway management information, allowing them to focus on driving. Fleet health monitoring alerts maintenance staff to any issues impacting a bus in revenue service so they can proactively take action to minimize impacts to service. The mechanic can even turn that notification into a work order that automatically routes to transit assets.
These technological advances help transit agencies by streamlining and automating routine processes. Deploying myAvail Enterprise Transit Management Solution (ETMS) can bring all these features to bear through the combination of Enterprise Resource Planning (ERP) and CAD/AVL hardware with backend software that constantly communicates with administrators, dispatchers, supervisors, customer service, and maintenance, providing the information they need, when they need it. And now you can leverage the power of decades of transit experience within our business intelligence and gain real insight into your operations.
These details make a real difference to everyone across the board. If the goal of your agency is to provide the level of reliable service your riders demand, then you need to think about your ITS infrastructure from a broader perspective. By automating functions and moving away from piecemeal solutions, your customers and operations will benefit from unified data shared throughout your organization and integrated hardware and software solutions. Building a culture of on-time performance benefits everyone.
Sigrid Sharif, Proposal Writer at Avail Technologies