Answers, Not Just Data
To find answers to operational questions, your team probably has to sift through dozens of reports or spreadsheets. Not anymore. With myAvail's transit business intelligence dashboards you get an immediate, accurate insight into your agency's operations. Want to better understand your ridership, costs and compliance? Business intelligence is the answer.
Features Include
Data collection
Customizable dashboards
Real-time information and reporting
Powerful and intuitive visualization
Full integration with myAvail CAD/AVL and ERP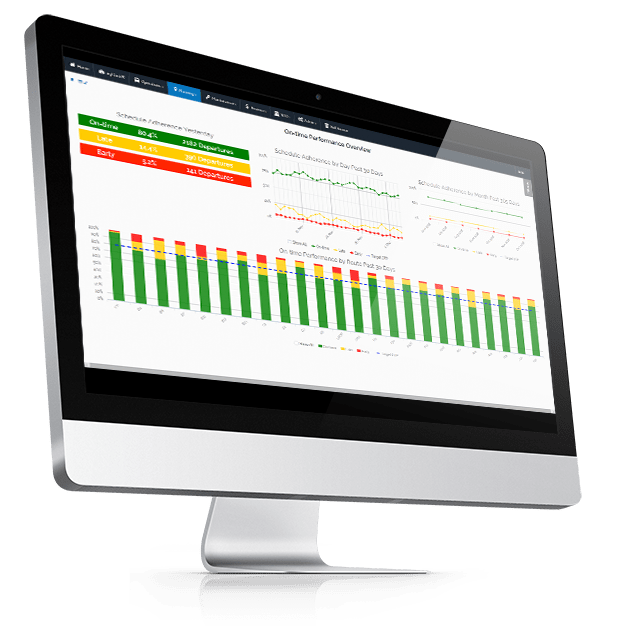 Contextualize and Interpret Data

Data isn't the same as answers. With myAvail analytics, you get both

Evaluate KPIs

Support informed decision-making and fund requests with data

Data at Your Fingertips

Real-time data including on-time performance, running times and schedule health

Optimize Service Effectiveness

With the right information, you can make strategic decisions about how to improve your agency

Increase Productivity

Reduce manual, error-prone data collection and improve your staff's efficiency

Designed for Transportation

"Transit-smart" features provide immediate access to the data most important to your transit agency
How can we help with your transit agency?