Back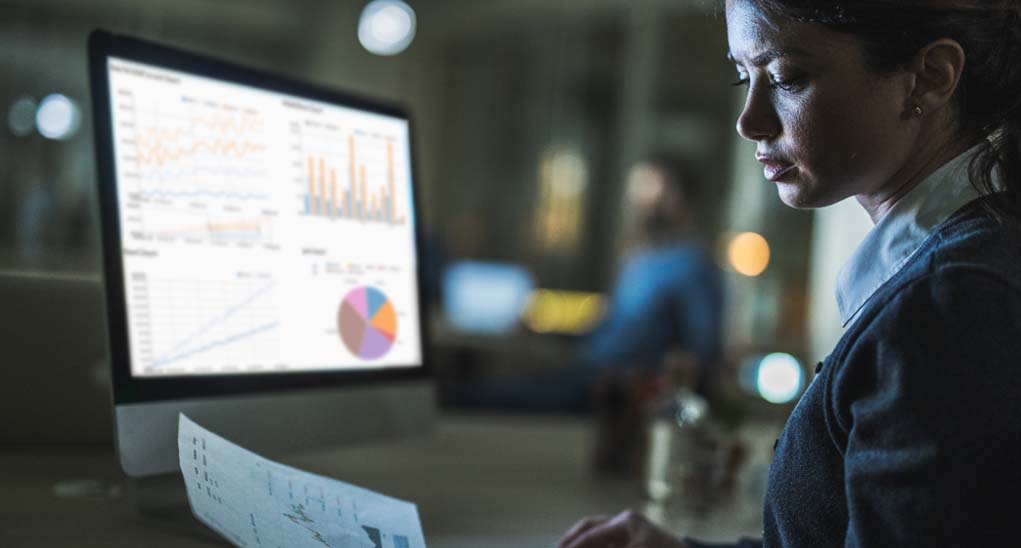 3 Signs It's Time to Change Your Enterprise Transit Management System
Long-term success for transit agencies is more challenging now than ever. Many are still reeling from the repercussions of COVID-19 and rideshare companies presenting new alternatives in the industry.
Today, rather than moving forward with business as usual, it's necessary to move at the speed of business. Technology is a critical key to maintaining your status as a top competitor when publicly traded companies and reduced routes are threatening agency success.
However, when used ineffectively, technology can do more harm than good. In this ever-changing world, it's challenging to step back and recognize when it's time to change your enterprise transit management system (ETMS).
To help you perform a quick assessment, here are the top signs that it's time to consider a change to your ETMS.
1. Your Software Isn't Designed for the Transit Industry
Most of the software used in the transit industry isn't actually designed for the transit industry. Each piece of the operational puzzle, including finance, operations, administration, and maintenance is part of a generic ERP system.
As you know, public transit agencies are not typical businesses. Each agency provides an essential government service that's vital to their city. This means your funding, payroll, expenditures, operations, and so much more are vastly different than other businesses.
When your software isn't designed for those unique challenges, it fails to provide accurate insights and solutions. Consider updating to a system that's dedicated specifically to the transit industry. An ETMS designed for agencies takes key details into consideration, for example:
Provides defined insights into transit financial packages
Aligns inventory management with finances
Determines how interrupted operations impact customer service
Flagging this type of data provides your entire transit agency with actionable insights. And when all your departments are communicating and collaborating through data-points, you save money, are more efficient, and day-to-day operations exceed prior expectations.
As a long-time, trusted partner with Avail, AMTRAN's transition to ETMS is a natural evolution of our system. The ability to discontinue one-off systems and have all departments analyzing KPI's in real-time and under one roof is a game changer for us. It affords department heads the ability to manage in real-time and connects all departments to regulate and enhance communication. The consolidated support services streamline issue resolution and are more cost-effective than dealing with multiple vendors. Through our continued partnership with Avail, ETMS provides us the tools to continue to develop an analytical approach to providing the highest quality transportation services to our community with the best customer and staff experience possible.

— Josh A. Baker, Deputy CEO, AMTRAN – Altoona, PA
2. Your Departments Aren't Connecting
Information in the transit space creates a chain reaction in that every department directly impacts the next. Unfortunately, it often takes days, weeks, or sometimes even months for crucial information to reach all necessary corners of the agency. This delays the timeline for key changes that could negatively impact customer experience, your bottom line, and more.
The lag in communication likely stems from the use of multiple systems. Some department heads are deep-seated in the comfort of a tool they've used for years. Others want the trendiest tools with all of the expensive bells and whistles.
While employee engagement and satisfaction are important, this separation of information is damaging. Maintaining the cost of multiple platforms isn't feasible in an agency environment. Also, a slowed trail of information doesn't provide efficient alignment.
3. You're Missing Real-Time Data
Regardless of your ETMS choice, you're always faced with problem-solving decisions daily. It's the time it takes to realize the issue takes place, understand why it's happening, and then forming an effective solution that makes the difference.
If your ETMS isn't providing real-time data, you're missing opportunities to make business-changing decisions. The issue of agility can occur when you're using one integrated system and when you have multiple pieces.
It's important to have a system that listens to your pain points and customizes an ETMS based on your agency's unique struggles. With a transit-specific all-in-one system, all your departments are capturing real-time data. As a unit they can make immediate, data-driven decisions.
With empowered decisions come improved organizational performance. After implementing a new system that takes all transit issues and solutions into consideration, you'll see cost and efficiency improvements across the board. This leads to both short- and long-term success.
To learn more about how Avail can help you change your enterprise transit management system, contact us to connect with a sales representative.