Back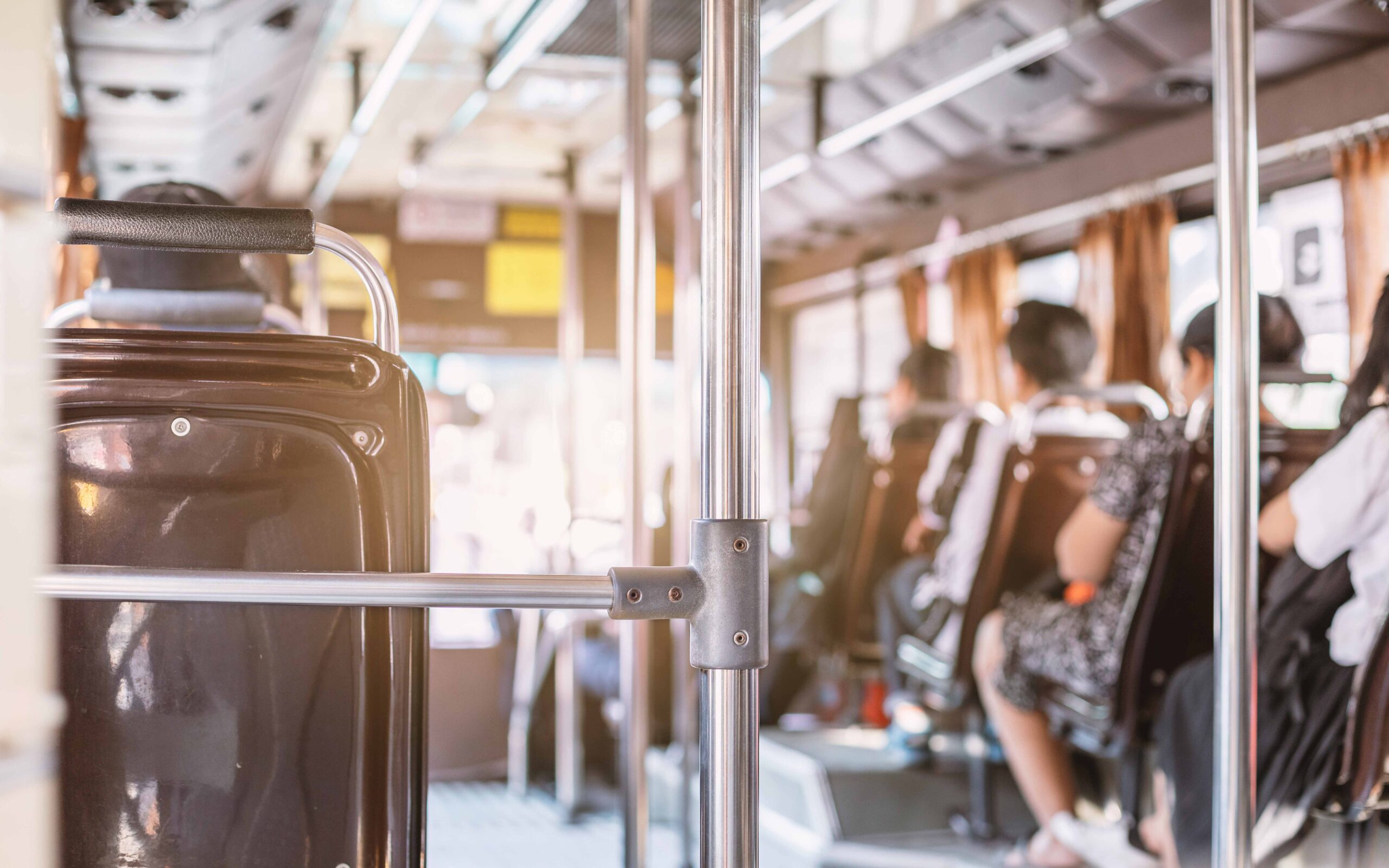 Who is Your Customer?
By Hugh Mose, Transit Industry Liaison, Avail Technologies
Over the course of my 35+ year career managing small transit systems, I have learned that customer service is much more all-encompassing than I had originally thought.
The very first time I interviewed for a General Manager position I was asked who I thought would be my customers if I got the job.  Without giving it too much thought I blithely answered, "the riders."  When I wasn't selected and thought back over where I might have come up short, it occurred to me that I had totally missed the mark: transit agencies have multiple constituencies!
The Traditional Customer – The User of the Service
Transit systems provide service to two categories of traditional customers – individual riders and institutional entities.  Providing excellent service to the person who boards the van, bus, or rail vehicle – information that is accurate and easy to understand, service that operates as scheduled, drivers who are courteous, vehicles that are clean and well-maintained, etc. – goes to the core of our mission.
Customer service to institutional customers adds another layer.  Not only does the service have to perform, but the transit agency needs to attend to the "care and feeding" of the representatives of the purchasing entities – employers who purchase transit passes for their workforce, universities who buy service or pay so that students and faculty can ride fare-free, human service agencies, etc.  Responding to these folks requires more of a corporate style of "relationship management."
Transit Employees and Their Representatives
It may not be obvious, but the individuals who are making their living, and forging their careers, in transit are also customers of a transit agency.  It's hard to over-state how important it is to address their needs, not just because they are human beings, but because it is difficult, if not impossible, to provide quality service to your riders if the men and women on the front lines and behind the scenes are not feeling well cared for.
And customer service is not unimportant in a collective bargaining environment.  Think about it: while labor and management have to be on opposite sides of the table in some instances (collective bargaining, dispute adjudications, etc.), for the most part you're partners, not adversaries.  Management can't ensure good service without a well-performing workforce, and the employees won't be able to enjoy a truly satisfactory work environment if management isn't doing its job.
The Public and the Elected Officials Who Represent Them
Even if only a fraction of the traveling public actually uses public transportation, everyone benefits.  The motorist who's faced with less traffic and has an easier time finding a parking place, the employer whose workers can get to work more easily and cheaply, the human service agency whose clients can access services – they all benefit.  And because everyone who pays the taxes that support transit is a stakeholder, treating members of the general public as bona fide customers makes perfect sense.
It's equally important to maintain solid relationships with local, state and federal elected officials and their staff members, as well as oversight agency officials.  After all, virtually every transit system relies on taxpayer support, from an array of sources, and the gatekeepers of those funds are key constituents.  And every transit operation must comply with a complex web of regulatory requirements on an ever-growing array of subjects.  Those regulators are customers, too.
Your Transit System's Decision-Makers
Not everyone thinks of their boss (or their boss's boss) as a customer, but they are!  In fact, it could be argued that they are Customer #1.  For a transit system, that top decision-making body is often an independent Board of Directors, a City Council, or a County Commission.  In other instances, it could be an individual – a City Manager, County Executive, or even Governor.  But it really doesn't matter; these folks need to be kept well-informed, told the hard truth when things go wrong, and consistently be given credit for their support.
Customer Service at Avail
At Avail Technologies, nothing is more important than the support we provide to our customers.  Our company was founded on the principle that the transit systems who employ our technology are our partners as much as they are our customers.  Not only that, but our overarching goal is to retain customers for life!  We routinely "go the extra mile" to ensure that concerns are addressed, and that problems are solved.  In those instances where an issue cannot be quickly resolved, we keep at it until a solution is found.
Likewise, Avail's commitment to our employees is unsurpassed.  Year after year Avail is recognized as one of the Best Places to Work in Central Pennsylvania.  That doesn't happen by accident – it's a reflection of our focus on maintaining a welcoming workplace where individuals are valued and our successes are celebrated.  Avail is committed to the wellbeing of our employees and their families through a robust benefits program and plenty of engagement opportunities.  And perhaps even more important, Avail is an employee-owned company, so every employee has a stake in our long-term success.
Avail is also a good corporate citizen.  Just as transit systems work to maintain solid support in their regions, we invest in our community.  Avail participates in the local Chamber of Commerce and periodically invites elected officials to visit our headquarters to learn about our activities.  Each year Avail has a strong United Way workplace campaign.  And Avail maintains a presence in the transit industry, through APTA, state transit associations and other entities such as the Transit Cooperative Research Program.
What Does All This Mean for You?
In your own organization, when it comes to customer service, remember that there are "four legs on the stool" – users of the service, who are our sole reason for being; employees and their representatives, without whom nothing happens; the general public and elected officials, who provide the taxpayer funding and the institutional support; and your own agency's decision-makers.
When you are thinking about acquiring transit technology, whether it's CAD/AVL, back-office systems, or both, remember that for Avail Technologies, customer service is paramount.  We will be your partner from the day we're selected until the moment your system goes "live," and for as many years (or decades!) as you utilize Avail's hardware, software, and service.