Back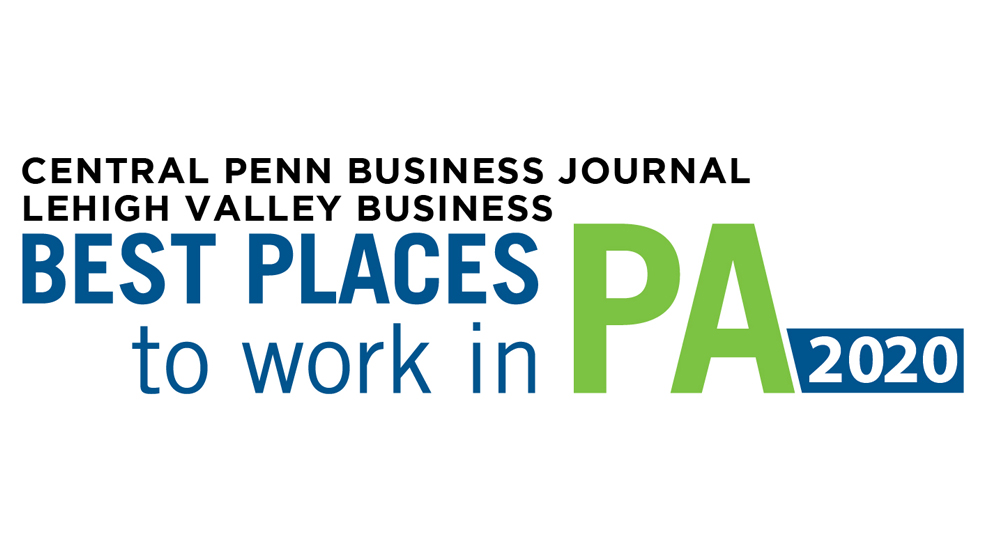 Avail Technologies Named 2020 Best Places to Work in PA Recipient
State College, Pennsylvania – October 10, 2019 – Avail Technologies, Inc., has been named one of the Best Places to Work in PA for 2020. The awards program, created in 2000, is one of the first statewide programs of its kind in the country. The program is a public/private partnership between Team Pennsylvania Foundation, the Pennsylvania Department of Community and Economic Development, the Pennsylvania State Council of the Society for Human Resource Management, and the Central Penn Business Journal.
"While this year has come with many challenges, It's a huge honor to be recognized by the Central Pennsylvania Business Journal as one of the Best Places to Work in PA for the second year in a row," says Dorsey E. Houtz, President & CEO at Avail. "Avail's continued growth and success is directly attributable to our employee's efforts.  They work hard every day for our customers and partners and each employee's commitment to excellence and strong work ethic is the reason for our positive work environment."
This survey and awards program were designed to identify, recognize, and honor the best places of employment in Pennsylvania, who are benefiting the state's economy and its workforce. Employers are categorized based upon the total number of employees they have in the United States.
To be considered for participation, companies had to fulfill the following eligibility requirements:
Be a for-profit or not-for-profit business
Be a publicly or privately held business
Have a facility in Pennsylvania
Have at least 15 full- or part-time employees working in or reporting to Pennsylvania
Be in business a minimum of one year
Companies from across the state entered the two-part process to determine the 100 Best Places to Work in PA. The first part of this process was evaluating each nominated company's workplace policies, practices, philosophies, systems, and demographics. This part of the process was worth approximately 25% of the total evaluation. The second part consisted of an employee survey to measure the employee experience. This part of the process was worth approximately 75% of the total evaluation. The combined scores determined the top companies and the final ranking. Best Companies Group managed the overall registration and survey process.
Avail will be recognized at the Best Places to Work in PA virtual awards banquet on Thursday, December 3rd. Rankings will be revealed at the ceremony.  For more information on the awards, visit www.bestplacestoworkinpa.com
ABOUT AVAIL TECHNOLOGIES, INC.:
Avail Technologies, based in State College, Pennsylvania, is an enterprise solutions provider for the public transit industry.  Avail got its start in CAD/AVL integration and has since expanded to incorporate total organizational ITS solutions.  Ensuring your success by providing unsurpassed customer service to deliver reliable solutions that earn your trust is personal at Avail and is supported by old fashioned values and a seasoned transit-knowledgeable, award winning staff. Because Avail is the only employee-owned and operated ITS for public transit integrator in the industry today, Avail is driven to partner with organizations that share its vision to revolutionize your rider's experience by delivering tailored open architecture technology solutions designed to solve real world challenges.
Contact:
Christine David
Marketing Specialist
cdavid@availtec.com
1960 Old Gatesburg Rd., Suite 200
State College, PA 16803
Phone: 814-234-3394, ext. 1036